Laurie Dulac (RCRT) Registered Canadian Reflexology Therapist (RCRT)
I am a certified reflexologist in Leamington, Ontario. I provide reflexology treatments to the feet in a relaxing atmosphere. Reflexology can help acquire calmness, restore balance, relieve stress, and achieve a healthy, natural way of living.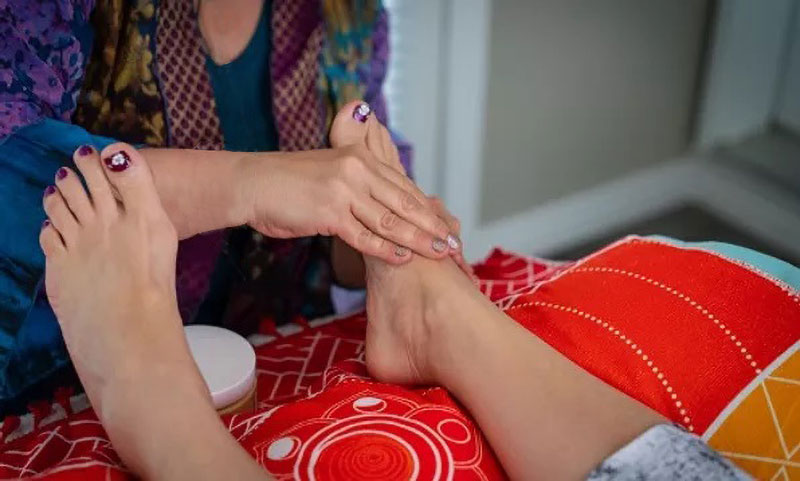 Reflexology is based on the principle that there are reflex points on the feet. They correspond to every organ, gland and body part. Did you know that there are over 7,000 nerve endings in each foot? By applying pressure to these reflexes, it promotes your body to return to a state of homeostasis (natural state) inducing a state of BALANCE and HARMONY within your body.
Also called "zone therapy," this mixture of healing art and science is based on the premise that an energy channel exists between our vital organs and these reflex zones. We unblock these channels to restore proper health and organ function by applying pressure with hands and thumbs to vital pressure points.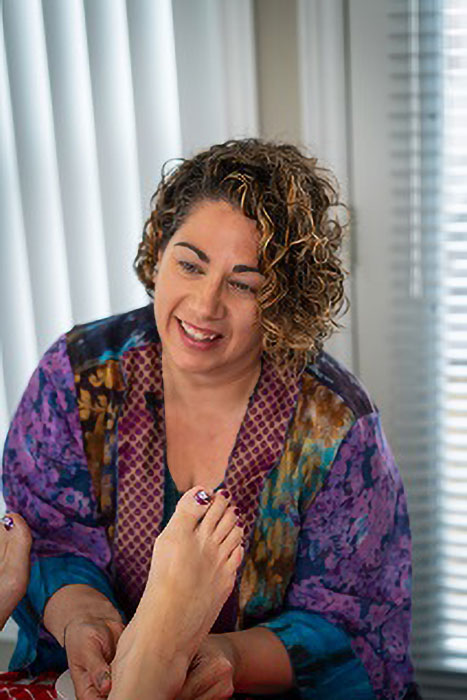 Benefits
reduce stress & anxiety
increase energy
improve lymphatic circulation
stimulate under active glands
normalize body functions
increase resistance to disease
Conditions That Benefit From Reflexology
allergies
arthritis
back and hip pain
depression
diabetes
digestive issues
edema/swelling
fatigue/insomnia
gall stones
headaches/migraines
high/low blood pressure
PMS
stress
Reflexology Zones