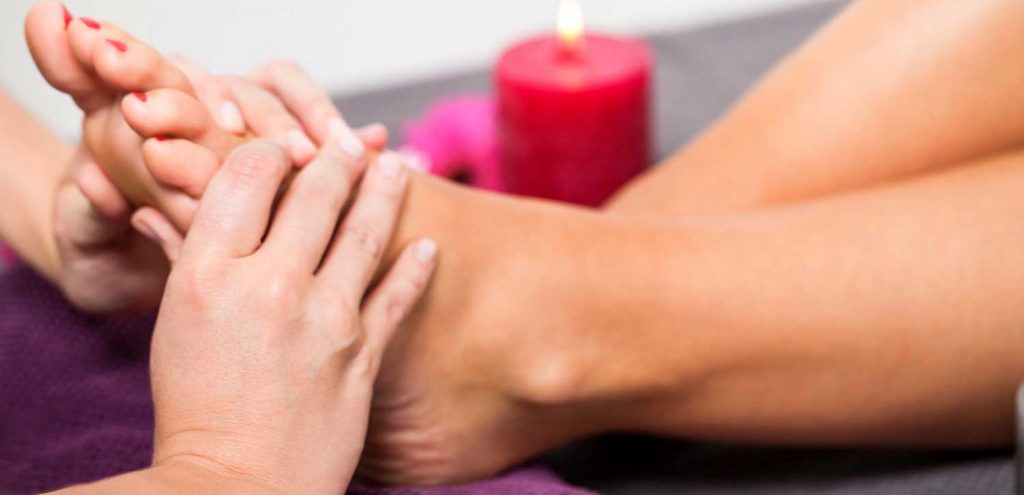 Reflexology Certification, Leamington Ontario
The Reflexology Certification Training Program we offer is approved by the Reflexology Association of Canada (RAC) and is offered in Leamington, Ontario through Laurie Dulac, a Registered Canadian Reflexology Therapist (RCRT). Laurie started her reflexology journey with Aliphatic Ambrosia, where she became RCRT Certified.
With successful completion of the the reflexology training program, graduates are eligible to apply to RAC for professional membership and receive all the benefits and supports RAC provides, including Special Rates on Student Liability Insurance while you're completing your case studies. This Reflexology Therapist Certification Program is also approved for CEU's by the College of Massage Therapists of Ontario (CMTO).
Reflexology is known to reduce tension and stress, improve circulation and to help the body return to homeostasis or its natural balance. Reflexology is also one of the best therapies for stress relief. Once students are introduced to this form of bodywork they often go on to further their education by adding other modalities.
Reflexology Therapist Certification Curriculum
This reflexology certification program covers anatomy and physiology, history of Reflexology, benefits, zone therapy, client documentation, reflexology techniques and methodology, business and marketing.
The Reflexology in-class training in Leamington consists of 4 days of classes and focuses on the hands-on reflexology practical techniques. The Anatomy-Physiology and Reflexology theory is done by correspondence with students studying at home using the study guides
Number of Hours: 186.5
Upon successful completion, the student receives a diploma as a "Certified Reflexology Therapist", and can apply for professional membership with the Reflexology Association of Canada (RAC).
Admissions Requirement
Minimum 18 years old and a high school diploma or equivalent (mature student).
Program Dates and Location
Program Length: 2 Weekends / 4 Day Training
Program Dates: Saturday – Sunday, Nov. 13-14 and Nov. 20-21
Location: Leamington, Ontario
Winter Program: November, 2021
Tuition
Total cost for the Reflexology Therapist Certification Program is $1,025.00, which includes the reflexology manual and anatomy manual with study guides and all exam fees.
Registration Fee
$200.00 (non-refundable deposit). Balance of Payment of $825.00 is due on/before the first day of class.
Examinations
There is one Written Exam plus a Practical Exam. Students are also required to complete 50 clinicals with documentation. After successful completion of the written exam, clinicals and a practical exam, the student will receive their diploma as a Certified Reflexology Therapist and can apply to RAC for professional membership. Passing grade for both exams is 80%.